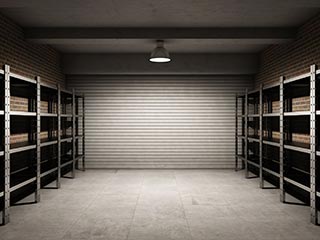 When you have an urgent problem with your garage door, our company is always available to help. You can expect a fast response and a satisfactory resolution from us in any kind of situation. You will never have to wait too long to receive professional emergency services. Broken spring? We'll come to your aid in no time, remove the old component and fit a new one in its place. You can expect completely accurate adjustments and perfect performance. Our company has been in the industry for a long time and works with doors, openers, and springs of all brands and designs without exception. Our spare parts are of the highest quality.
Has your opener's motor failed all of a sudden? We'll have it completely fixed before you could say "blueberry pancakes". Well, ok. Maybe not that fast. But pretty darn fast. Our technicians are extremely skilled and can repair and replace even the most complex electronic components.
An Excellent Selection of New Doors
For those wanting to replace their garage door panel, our contractor can guarantee a vast variety of fabulously designed options to choose from. You can choose from a number of brand names and our experts will be more than happy to help you decide which features are best suited for your particular home.
Excellent Repairs and Maintenance
Our services are performed by well-trained personnel and cover all your repair, installation and replacement needs. You can even call us to schedule a maintenance appointment at your convenience. We are experts in fixing openers, garage door tracks, and cables, and we particularly excel in adjustments, chain repair, spring replacements, and so much more. Our maintenance service will make sure every single part of your system is working to the best of its ability, and our technicians will always make sure your family's safety and your home's security is at an optimal level.
Professional Opener Installation
The automation of your garage door that an opener provides can make all the difference as far as convenience and security are concerned. Screw drive openers provide seamless lifting action by means of rotational motorization to harness and store energy. They are only powerful enough to suit averagely sized doors. Their neat designs and reliable operation make them perfect for residential properties. If you require a more powerful opener, you'll want to go for a chain-drive model, and if you find that silent operation is more of a priority, then the belt-drive models we have to offer will be more than satisfactory. Call today to get in touch with the best service provider in California. Our experts at Garage Door Repair Simi Valley are more than ready and willing to be of service.
We're Simply The Best
Top-Quality Replacement Parts
Highly Skilled Technicians