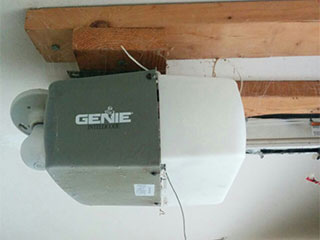 Signs Of Trouble!
You may think issues like your garage door reversing suddenly involve the door itself, but the trouble may really be with its opener! The garage door opener houses a motor, which is what gets all the other parts to work together to lift or close your door. It serves an important function, so of course when things go wrong, it's noticeable. It's also very pertinent to have it fixed! Letting it go can lead to worse troubles down the line, because it puts a strain on the whole system.
What Causes These Issues?
Usually the answer is simply wear and tear. If you don't have maintenance done regularly on your garage door's components, the daily use of it will wear parts down over time. This is what causes the problems, as even bolts can loosen and make things shaky. The trouble may instead have to do with the opener's remote or wall pad. The batteries may have died, or even the antennae could have been damaged.
Let Us Repair The Problem!
Our professionals can come out as soon as possible and get to work so that your schedule won't have to be held up much longer! You won't need to worry about whether we can fix your specific kind of opener either. We're knowledgeable in all major brands, and have the parts necessary to repair any of them. No matter if the parts just need repairs, or need to be replaced entirely, we'll get it done!
We Can Install New Openers Too!
You might decide that you'd like a stronger opener model to withstand a lot of use and bad weather, or that you want one that lifts the door quicker. In either case, or if your current one is merely too old to be fixed, our experts can take out what's there and install whatever new one you decide on!
Contact Us Today!
Rather than suffer with a badly functioning door, allow Garage Door Repair Simi Valley to make it like new again!
You can also count on us for:
Garage Door Safety Inspections
Genie & Liftmaster Opener Repairs
Emergency Broken Spring Replacement
Broken Garage Door Track Repair